1 Ton Induction Melting Furnace
1. Mainly parameters of furnace
Mainly parameters

No.

Item

Parameter

1

Rated Capacity

1 ton

2

Rated Power

700KW

3

Maximum capacity

1 ton+20%

4

Melting temperature

1650¡æ

5

Melting material

Steel

6

Tilting method

Hydraulic tilting

7

Maximum tilt angle

95¡ã

8

Furnace structure

Steel shell

9

Power consumption

620kW.h¡À5%/t

10

Rated frequency

1000Hz

11

Input voltage

380V

12

Water Cooling Tower

HL-1000

13

Capacitor Bank

RFM 0.75-2000-1s*5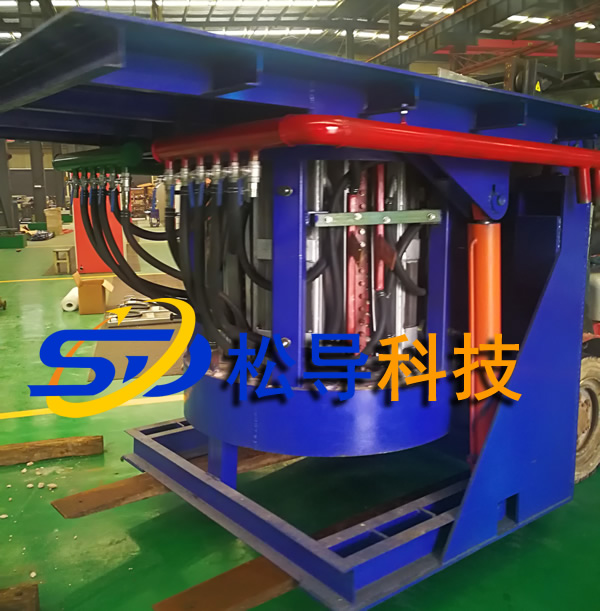 2. Mainly components of equipment
No.

Name

Model

Unit

Quantity

1

Power supply cabinet

KGPS-700KW

SET

1

2

Melting unit

GW-1T

SET

1

3

Capacitor bank

SD-700KW

SET

1

4

Water cooling cable

400mm2¡Á2,185 mm2¡Á2

SET

4

5

Hydraulic station

SET

1

6

Water cooling tower

HL-1000

SET

1

Total

Price



3. Water cooling system parameters
Mainly parameters

No.

Item

Parameter

1

Cooling water volume

70 M3/h

2

Rated Power

300000 KCAL./h

3

number of pump

2

4

water of pump

43.3 M3/h

5

power of pump

5.5kw

6

Inlet diameter

DN 100

7

Outlet diameter

DN 80

8

Pressure range

0.15-0.35 Mpa

9

Cooling water consumption

30 T / H

10

Fan

45 M3/h

11

Fan Power

5.5KW



NO

Name

Quantity




Picture

1

Power supply cabinet (700kw)

1

set

2

Capacitor bank

1

set

3

Melting Unit

1

set

4

Hydraulic station

1

set

5

Crucible

1

set

6

Cooling cables

4

set

7

Tilting control box

1

set

8

Closed cooling Tower

1

set

9

Cooling tower Control box

1

set
Free spare parts

NO

Name

Quantity

µ¥

Picture

1

SCR£¨KP£©1500A/1600V

2

set

2

SCR£¨KK£©1500A/1600V

2

set

3

Control board

1

set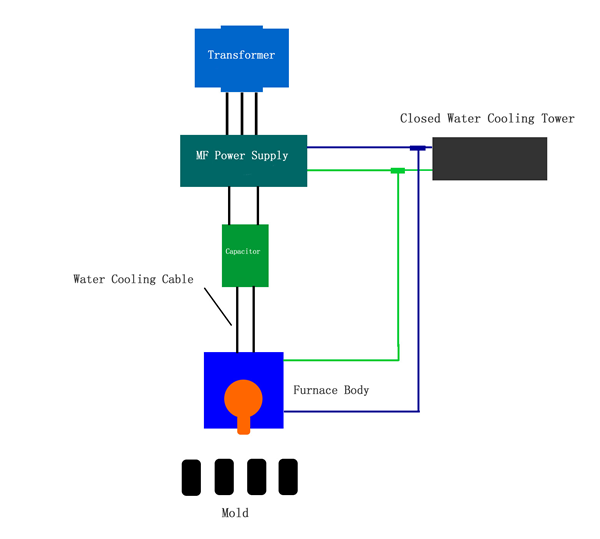 Notes:
1. Delivery time : 35 days.
2. Payment Term: 100% T/T before shipment.(30% Deposit, balance rest 70% before dilivery to Port).
3. Engineer service can be offered, $100 per day, 1 person. All air tickets, destination cost be charged by buyer.
4. Package: Standard Export Wooden case and Wooden Pallet.